Luxlift Turn
The
rotary-arm lift
for exposed areas
LuxLift TURN is a swivel arm lift for safe lighting maintenance in exposed positions. The motor-driven rotary-arm brings the lift out of the danger zone and then lowers the lighting to working height (up to 20 m).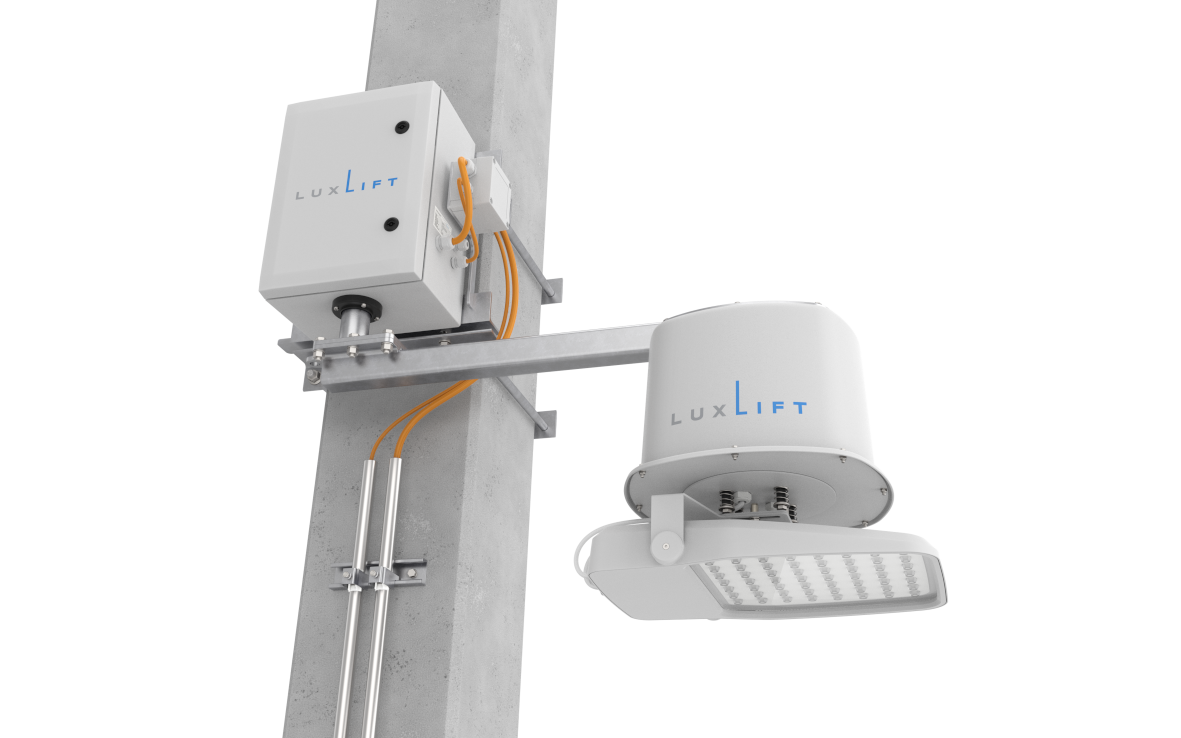 The LuxLift TURN was developed in cooperation with Austrian Railways and has been in use on an ÖBB test line since 2018.
LuxLift TURN as a maintenance solution for lighting and signalling systems meets the high safety requirements:
Work outside the high-voltage area
Speed reduction instead of track closure
No tower trolley required
Safe, fast, cost-efficient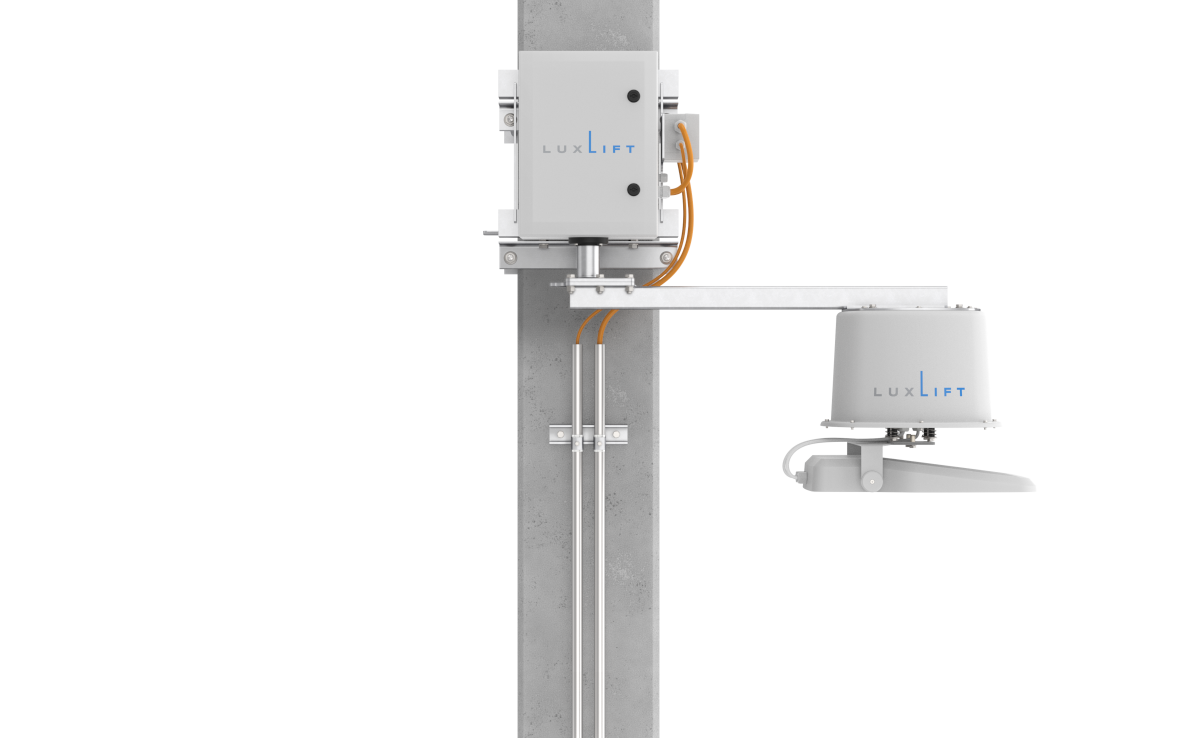 The lift ropes are made of a non-conductive material and are designed as a double rope system. This reduces pendulum movements even at stronger wind speeds.
The swivel arm is up to 100 cm long and the swivel angle can be set in 45° steps up to 180° – optionally left- or right-turning.
The LuxLift can be controlled either by cable with a key switch or via the LuxLift App.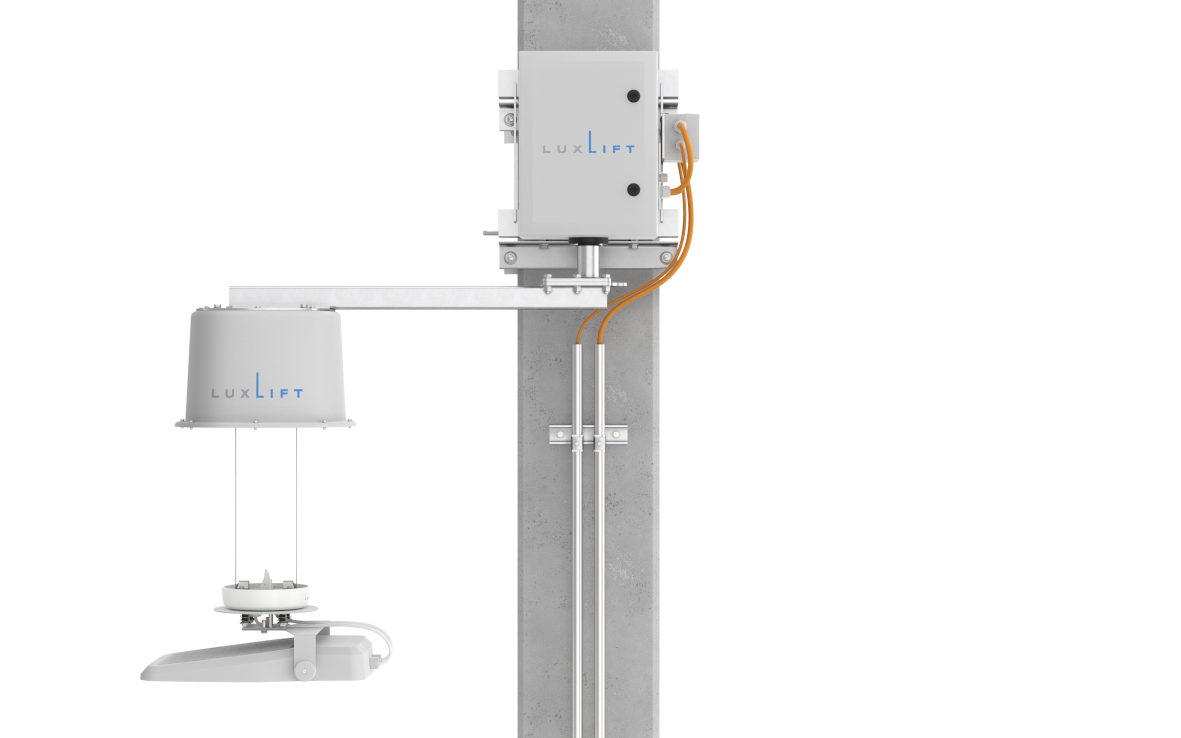 LUXLIFT
TURN
ROTARY-ARM LIFT
Installation video on the ÖBB test track – with friendly permission of Austrian Railways
LuxLift TURN is suitable for all applications where direct lowering of lighting is not possible. Whether above a staircase, in the area of production lines or even in the track area – the rotary-arm lift is multifunctional.

Thanks to our individual mounting plates, the application is not only limited to luminaires – you can also rotate and lower sensors, smoke detectors or cameras and maintain, exchange or repair them – without interrupting the ongoing production.