LuxLift App
App download
Operate your LuxLifts conveniently with the LuxLift Remote Control App and store lowering heights. Manage the operating hours of your lights and set up synchronous groups.
Appversion 1.1.0 is now available for download.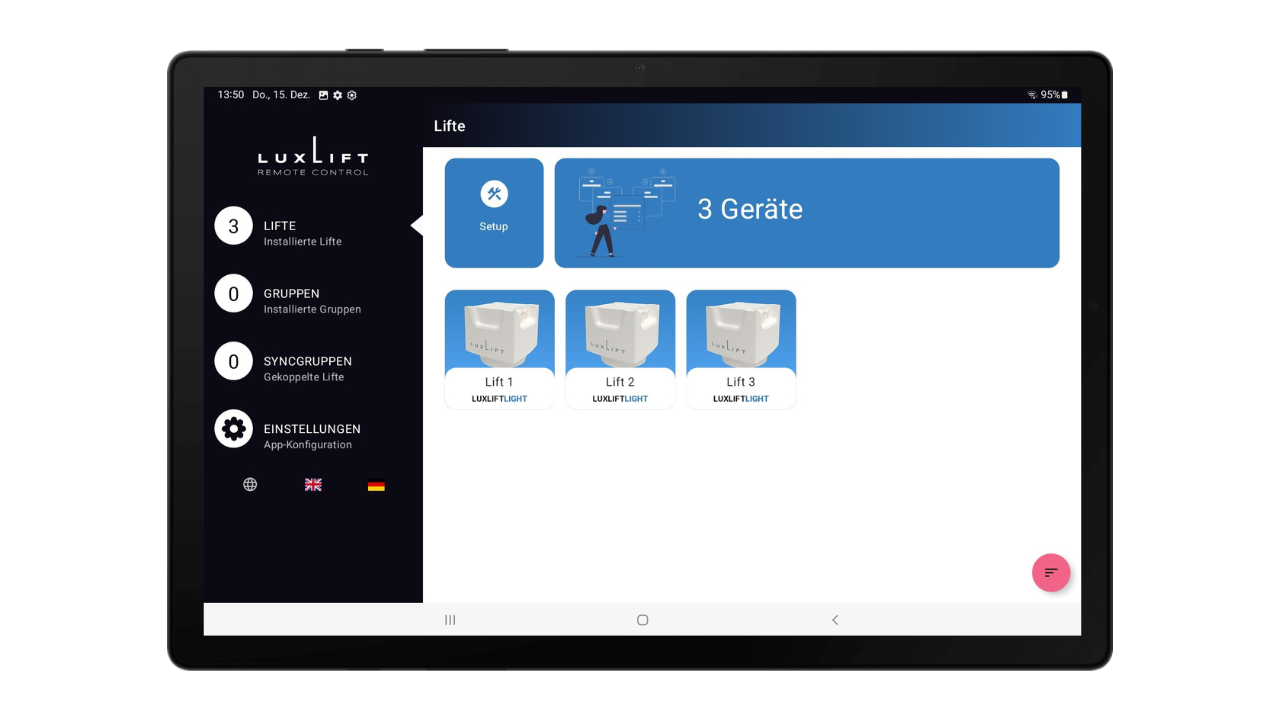 LuxLift App
Functions & Features
Use the full range of functions of the LuxLift app:
Manual control of the lifts
Deposit of lowering stops
Operating hours counter of the connected light
Date of last cleaning / maintenance / replacement
Lift cycle counter
Installation date
Personalise lift names
Store room information
Photo of the lift or attached object
Set up synchronous groups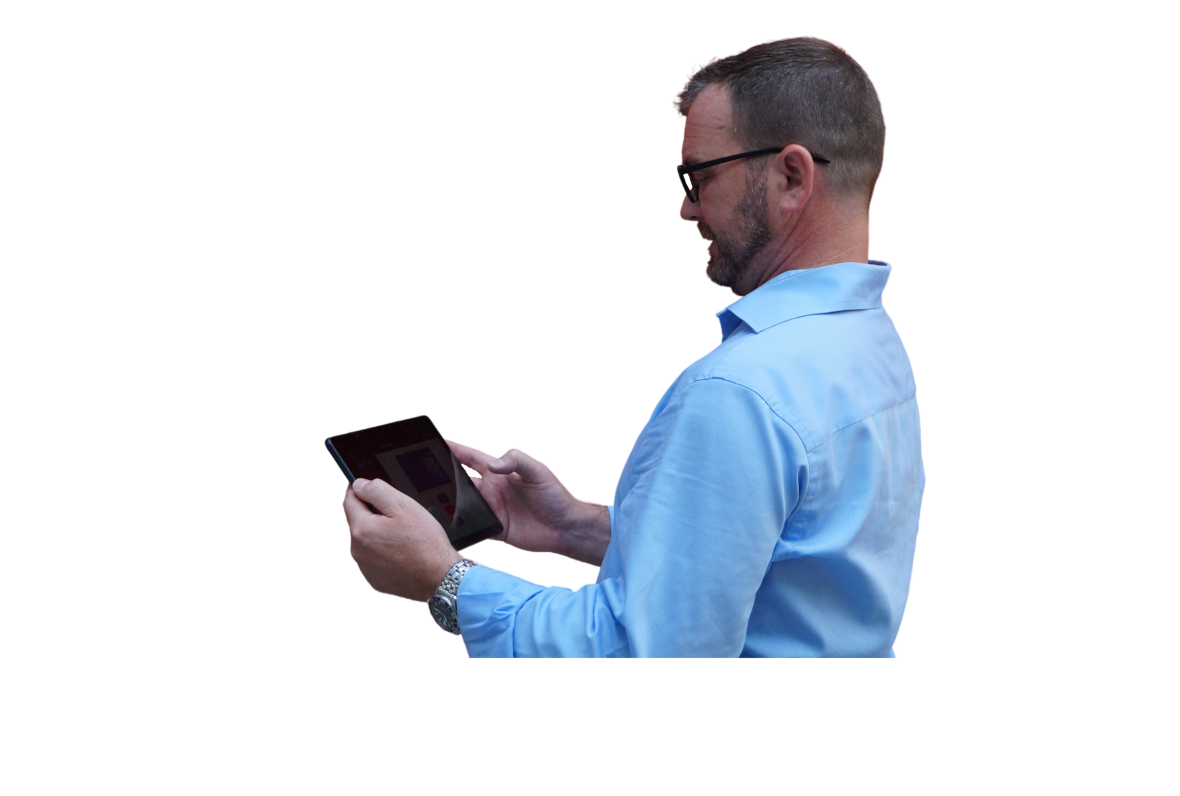 Device requirements
The minimum requirements for our app are listed below:
For the best user experience, we recommend using a tablet.
We use the Samsung Galaxy Tab A8, which you can also order directly from us.